Definitive issue of 1920 – 40 para stamp
---

The 40 para stamp was printed in letterpress and perforated by rouletting (perce en scie). The stamp was issued on 9 May 1920 and printed in circulation of 3.005.200.
Print plates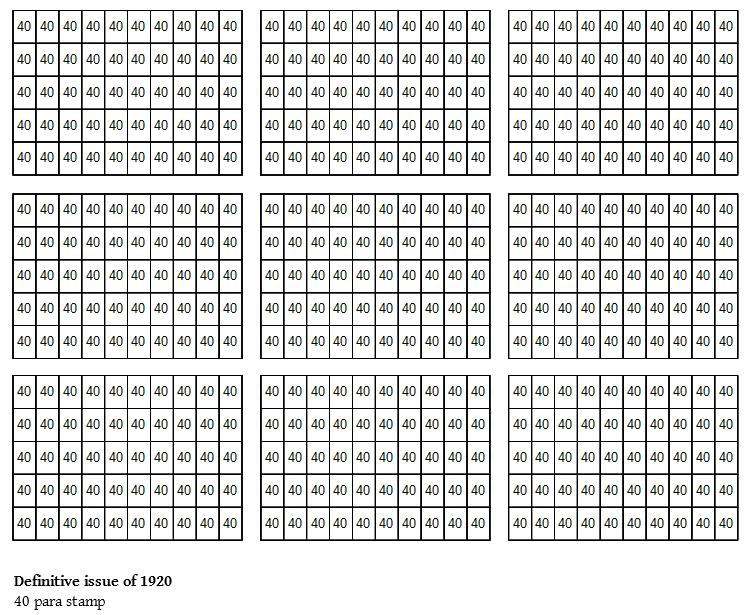 Schematic drawing of 40 para print plate
Sheets:
The press sheet consisted of 450 stamps arranged in 9 panes of 50 stamps each, divided by horizontal and vertical borders. Press sheet was than divided into:
sheets of 150 stamps (3 vertical panes),
sheets of 100 stamps (2 vertical panes),
sheets of 50 stamps (1 pane).
Bibliography
---
Fleck, Vladimir (1947): Priručnik Maraka Jugoslavenskih Zemalja, Book 1, Tome 6, Hrvatski Filatelistički Savez, Zagreb